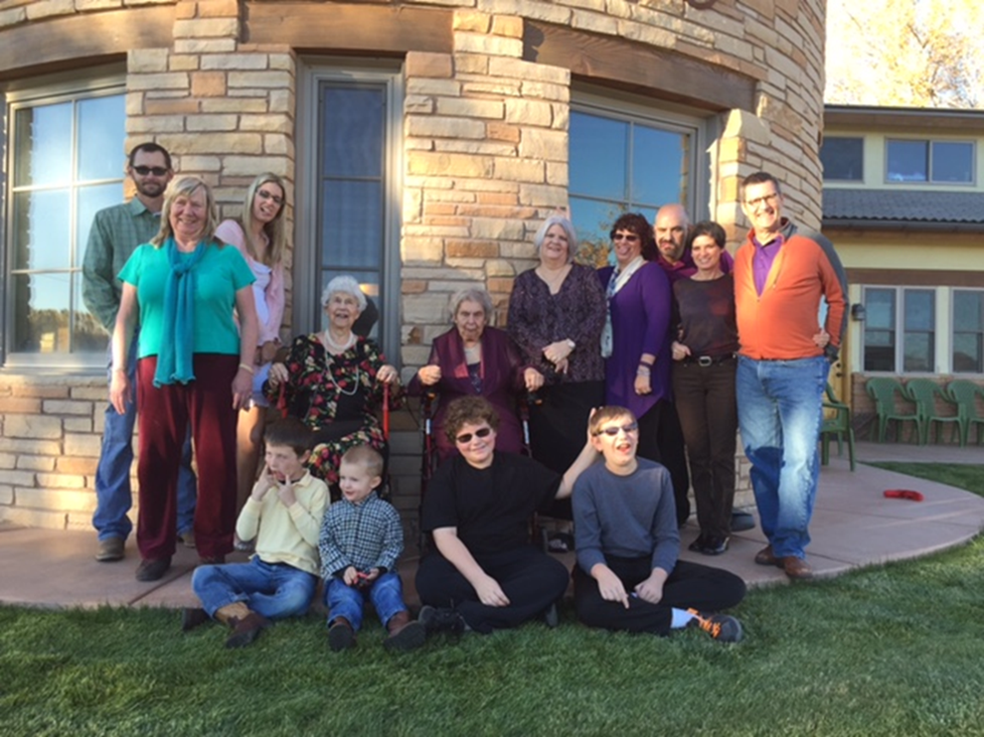 Frailty
A familiar journey
in the life cycle of families.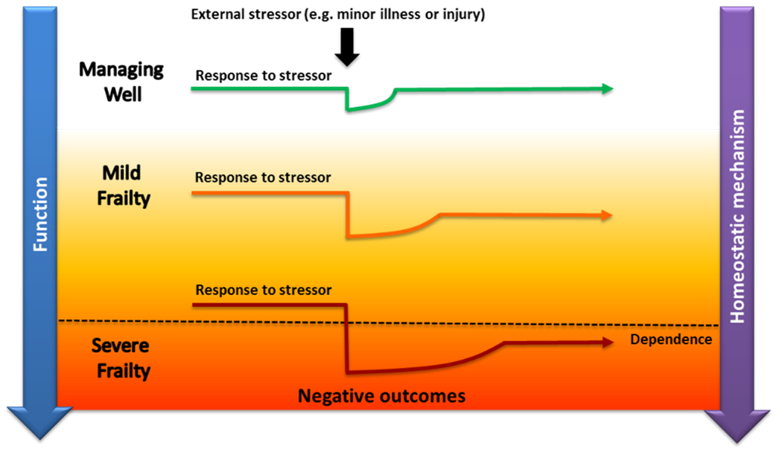 What is Frailty?
Frailty is the progressive erosion of physiologic reserve, resulting in falls, delirium and fluctuating dependence.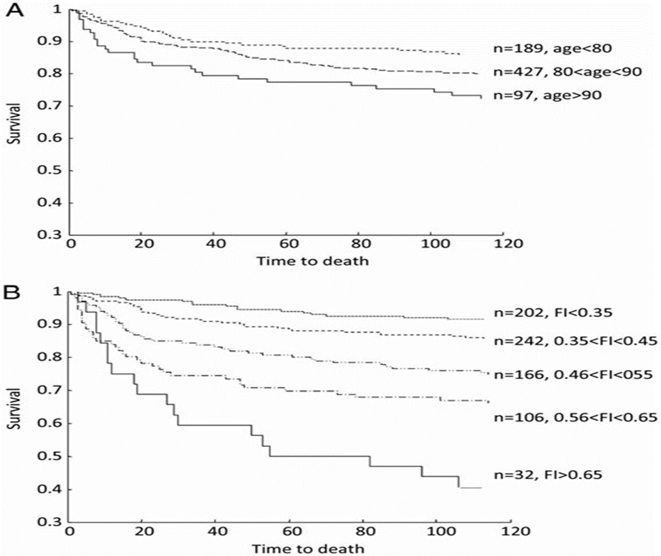 Frailty is an emerging concept of aging; powerfully predictive of health outcomes.
Survival by age versus frailty index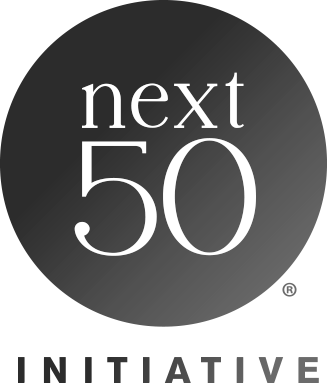 Our website is funded by the Next Fifty Foundation grant:
Mesa County Frailty Index: Enhancing quality of life through collaboration and shared data.
This grant is administered by Colorado Mesa University's Research and Sponsored programs.

The CMU Institutional Review Board approves the grant activities as quality improvement.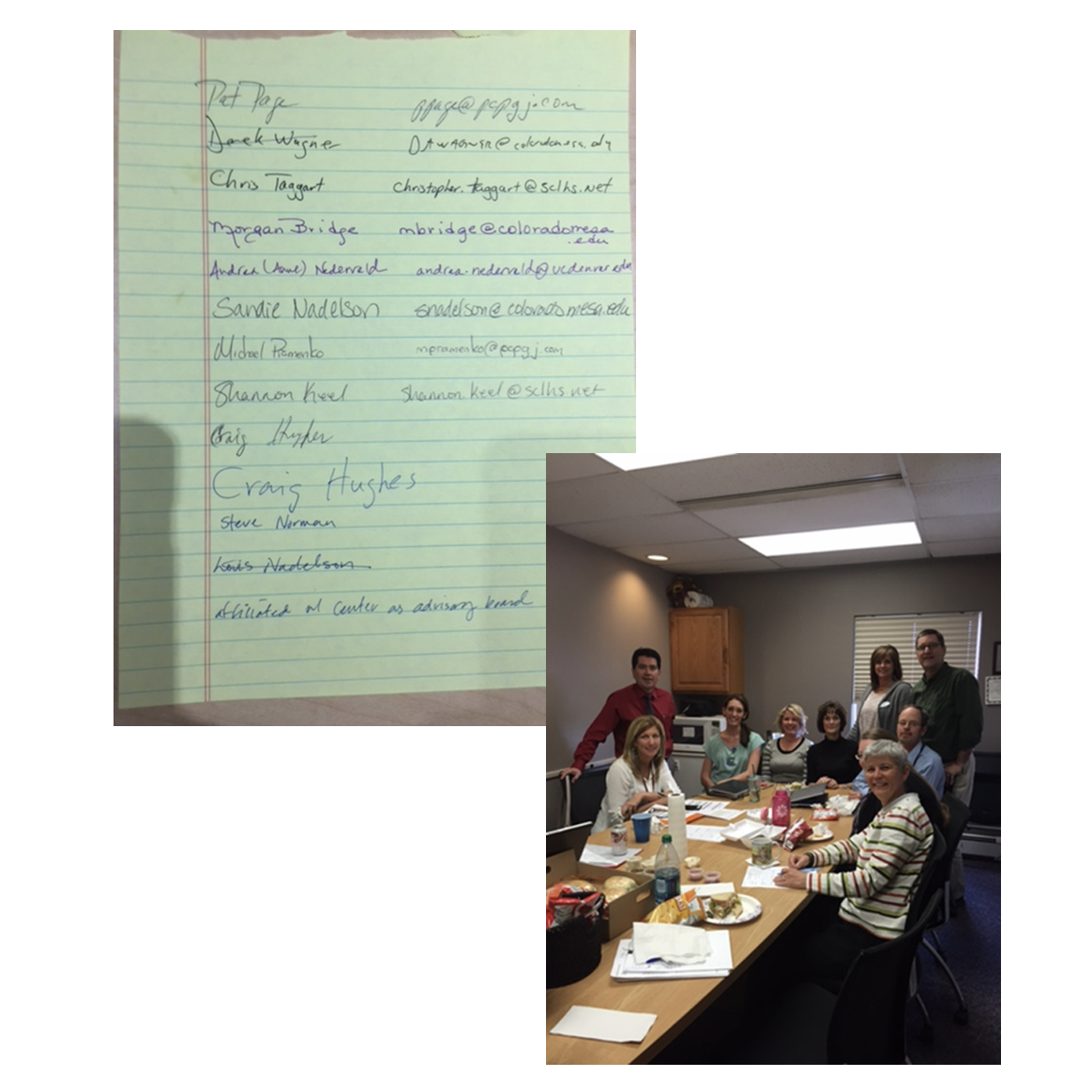 Grant Partners
An eclectic array of providers of elder health services contemplated Mesa County's noteworthy outcomes in the Dartmouth Atlas Study.
Guiding principles emerged for the group to pursue further optimization of care:
1) Teamwork among institutions.
2) Community collaboration.
3) Response to measurable, meaningful, actionable and predictive data.
The Frailty Workgroup aims to improve health care delivery to the aging population and their families.
What did we learn throughout this project? What were the discoveries? Take a look at our findings by accessing the White Paper, Objectives Report and Final Summary by visiting the Outcomes Page.

Next 50 Initiative
NextFifty Initiative is an independent, Colorado-based, nonprofit organization, dedicated to funding mission-driven initiatives that improve community services for the older adult population and their caregivers.
This foundation will seek, vet and fund game-changing breakthroughs to improve and sustain quality of life for people in the second 50 years of their life via grants and financial support to organizations committed to the aging population. NextFifty Initiative will provide stringent measures for all outcomes, educate about proven initiatives and advocate for transformational change for all people in their second 50 years. We consider ourselves an engine for innovation that transforms aging. Our work will impact life for generations to come.